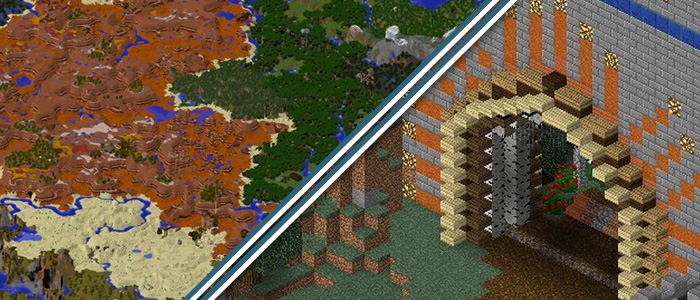 If you have visited the map on this site recently then you have probably noticed that some of the maps were partially if not completely black. This is because we have been regenerating the maps in a much higher quality! This means that you will be able to zoom in much more and be able to see every individual block with proper clarity.
The reason it was gone to begin with is because of the fact that these HD maps eat up hard drive storage like crazy and we just couldn't afford to have them on, especially since the worlds were expending so drastically. It just wasn't a priority. But now we have more storage to throw at the maps so that we can begin using the higher quality maps again! Yeah!
How you will use this is up to you. Use it to look at your home as you would with Google Maps, spy on your friends or look for good building locations. Regardless of what purpose you use it for, one thing stays the same, it's pretty neat.