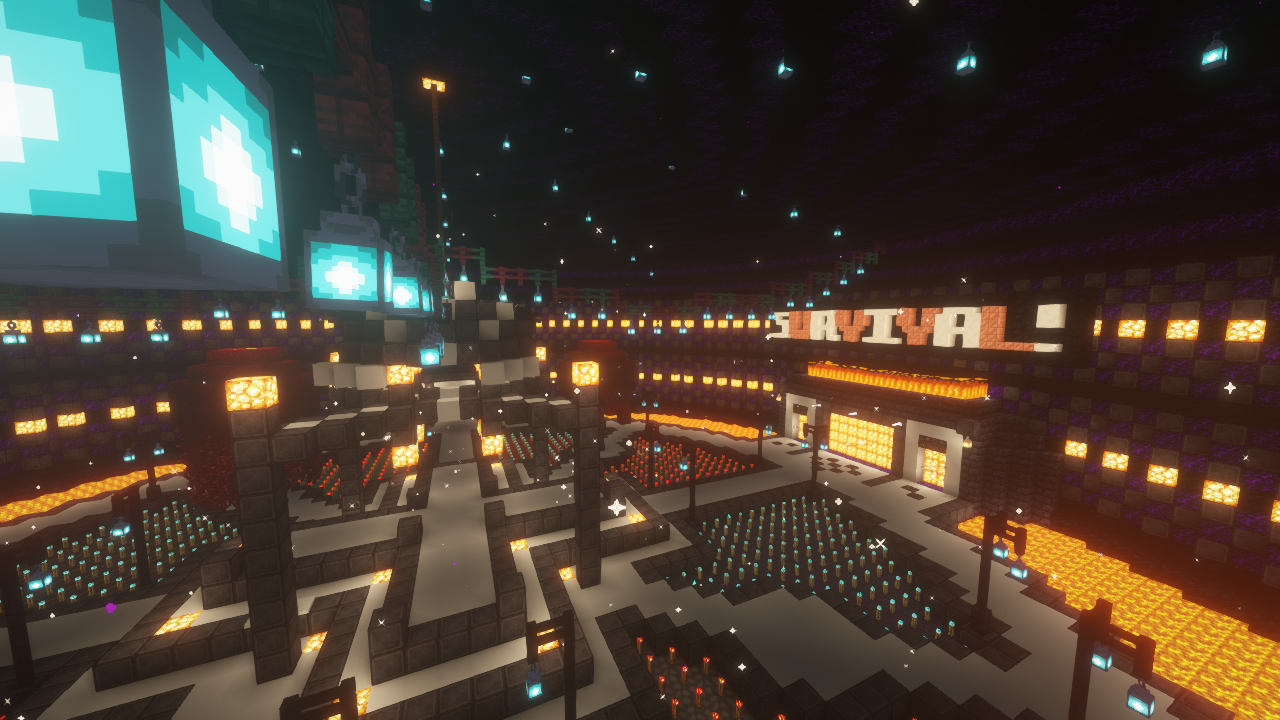 Today we launch a new compact hub to replace the old cylinder we have been using since 2013. The cylinder hub has evolved over the years with new additions, events, themes, leaderboards, Easter-eggs and ever changing mini-games (until most of them died eventually), but it is time to say goodbye. The new hub is set with a moodier theme, similar to the new survival spawn, and is more focused and easier to navigate (no more elevators) with Mario 64 styled portals leading to the three survival spawns, creative and the shop. The shop will for now simply be the old one but the idea is to eventually build a new one with new items. The remaining spots in the hub can eventually be filled with other activities, so there is room to grow. Oh, and we've plopped down some snow and particle generators in the new spawns for the season :).
Those who have logged out in the old cylinder hub will still be there but you can just type /hub to get to the new one, or use the portals which should remain functional for a while at least. The idea is to make the old hub available to visit in some way in the future for those good old nostalgic reasons, so you don't have to set a home there ;).
We also want to bring attention to our recent 10-year anniversary and thank all the players who have joined our server during the last 10 years. Merry Christmas y'all.

Construction begins 5th July 2013.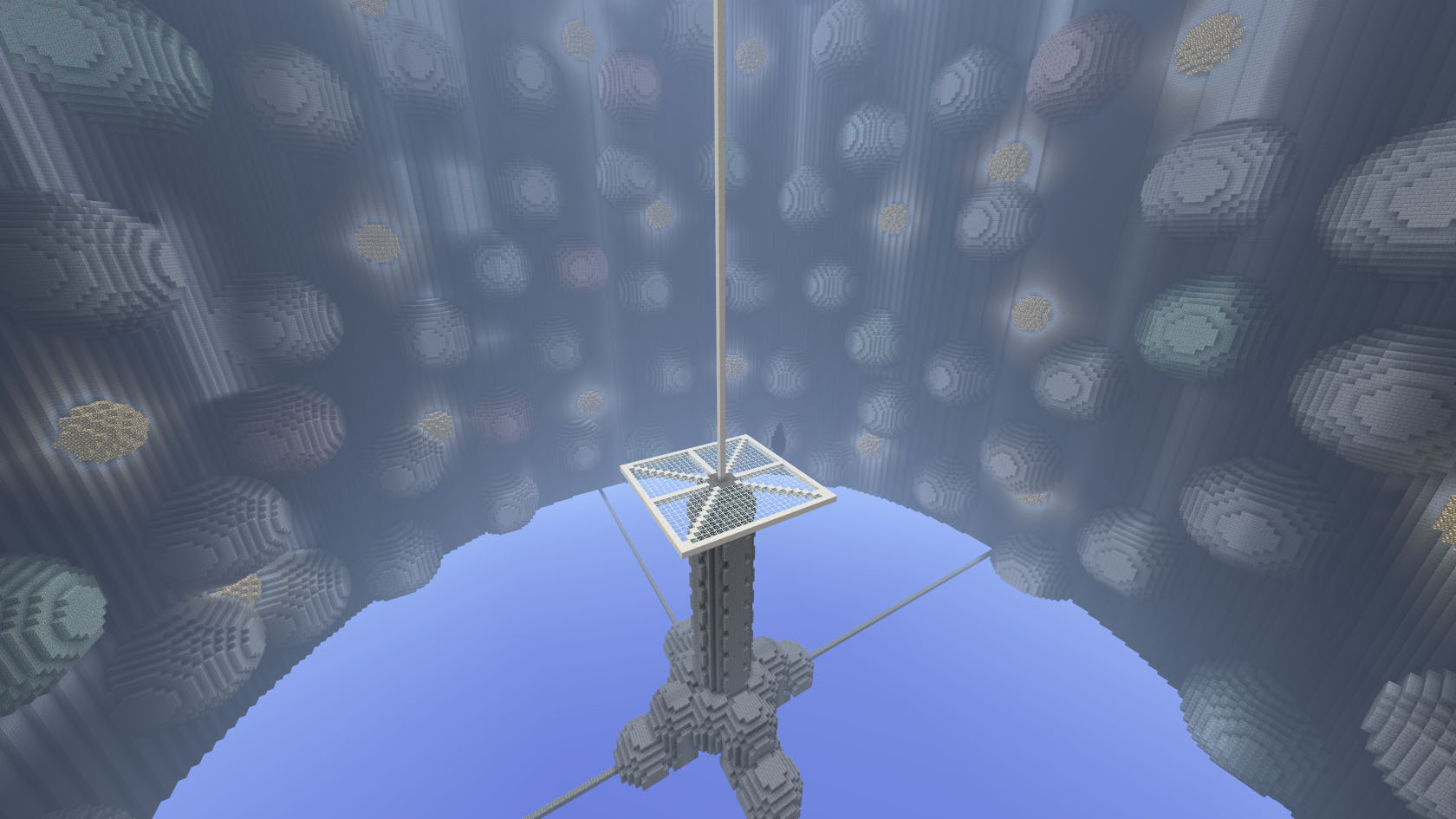 Construction done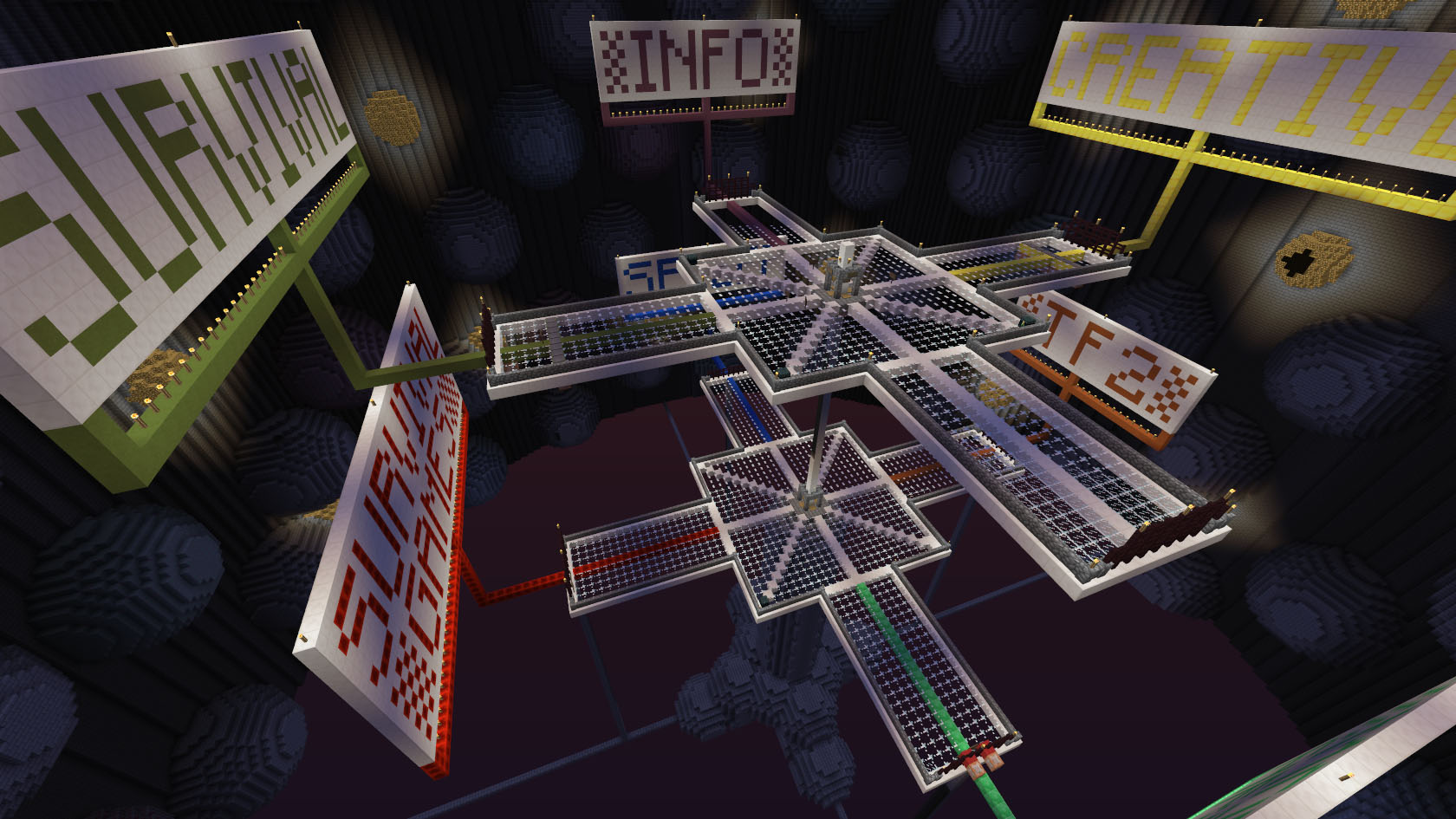 Christmas decoration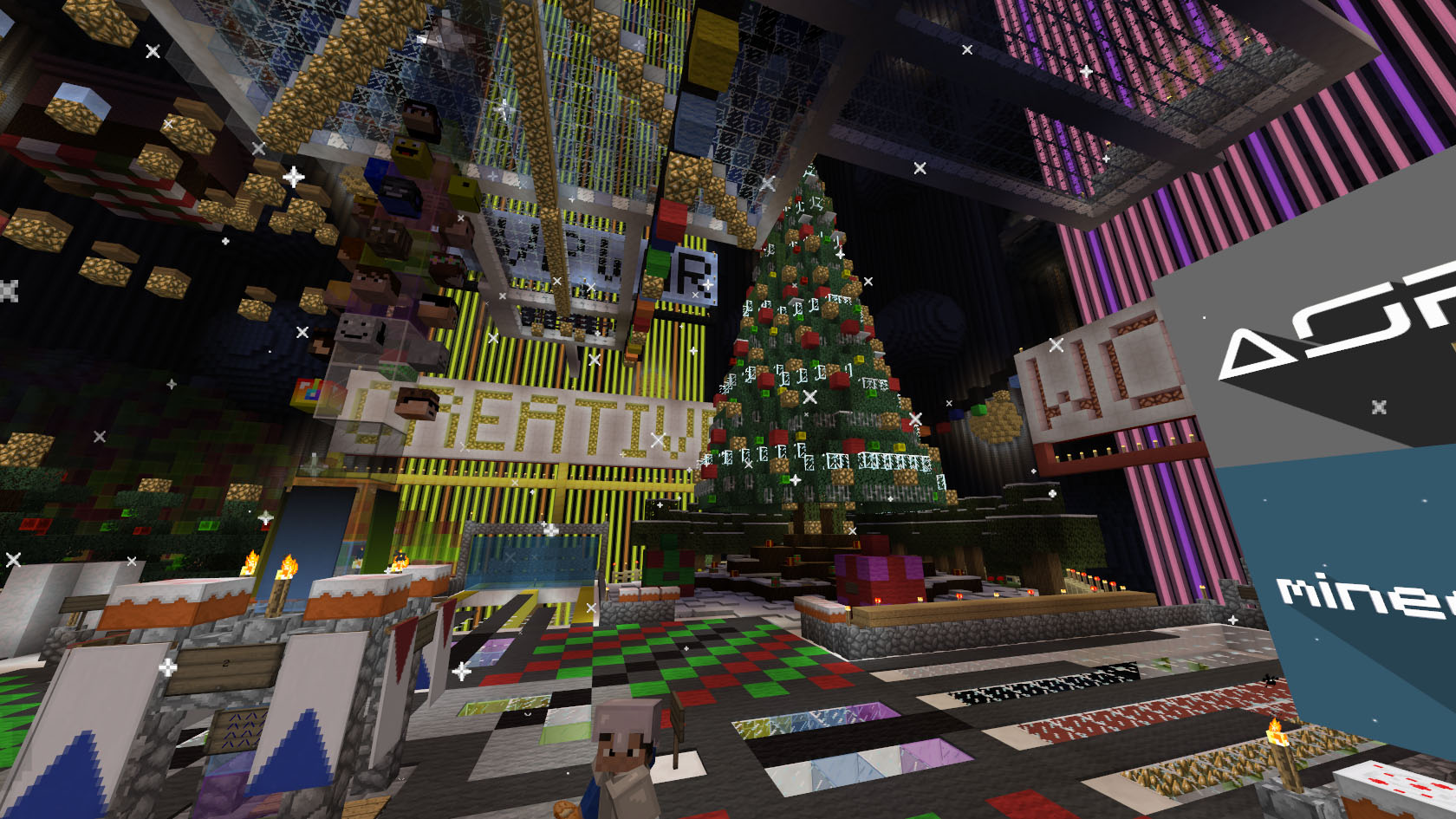 Halloween decoration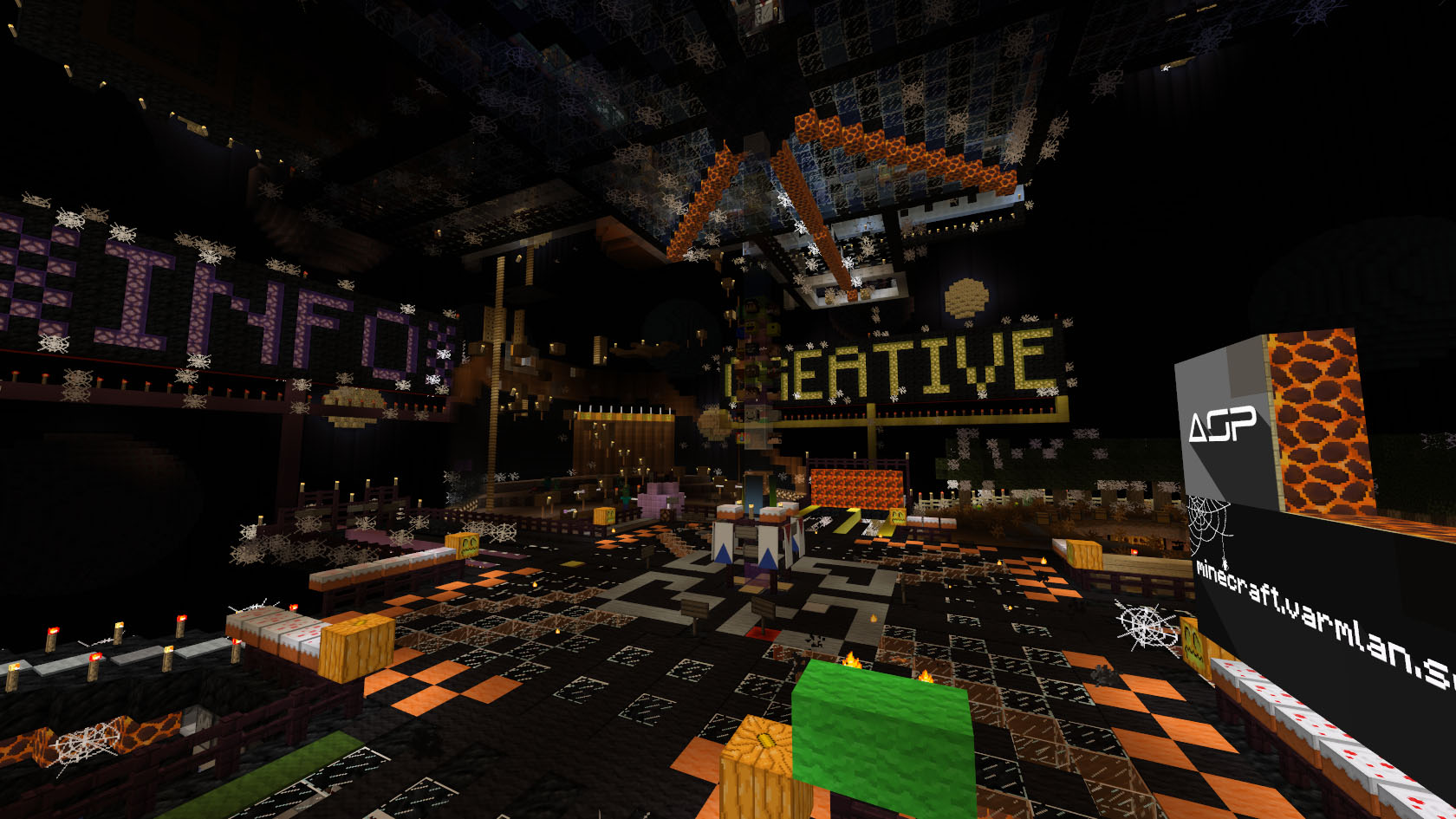 Final resting state